Independent
Financial Advisers

Melbourne
Straightforward and personalised financial advice to help you meet your life goals.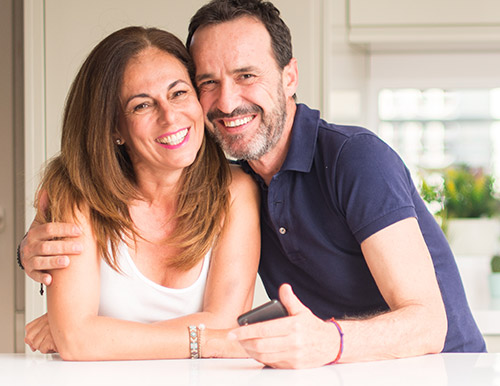 FINANCIAL ADVISERS

 MELBOURNE 
On the hunt for a trusted financial adviser in Melbourne?You've come to the right place.
Welcome to Toro Wealth. We are a privately owned, independent financial adviser in Melbourne and provide our clients (like you!) with straightforward financial advice so you can maximise your wealth and minimise your financial worries.
When you look for the best financial adviser in Melbourne, you want to find someone who is the right fit for you.
They should be qualified, experienced, trustworthy and also capable of providing you with reliable advice for all aspects of your financial life.
 Additionally, they should also be someone who can truly understand your financial situation and your life goals and can help you optimise your wealth, with a completely personalised strategy – to help you achieve those goals.
Ready to start planning your finances?
WHO WE WORK WITH
At Toro Wealth, as your local Melbourne financial planning firm, this is exactly what we aim to provide to each of our clients – including you. We work with Melbourne residents looking for straightforward financial advice, relevant to their needs.
We are a completely independent firm, so you can be rest assured that we will never push any unnecessary products or services on you and will only ever advise you on what's best for you.
"If you want independent advice for your situation to secure your financial future, then I highly recommend Toro Wealth" 
"They were easy to work with, it was a very seamless process, just everything was really wonderful. I do highly recommend them, absolutely!"
"For anyone thinking of working with Toro I would highly recommend their professionalism and the confidence they gave me for my retirement plans. Thank you Shane and all the team at Toro Wealth"
Book Your Free 45 Minute Consultation
 Here's what you can expect on your call:

Preliminary discussion of your goals and objectives

Discuss any concerns that you want solved or improved

Learn how professional advice will benefit you based on your situation

Explain our process and fee structure
Click below to schedule your obligation free consultation. 
HOW FINANCIAL PLANNING CAN HELP YOU
You've worked hard for your money. A financial planner can help ensure your money works for you.
Many of our clients start out by simply searching for a Melbourne financial planner but often aren't fully sure if they really need professional advice. Here's what we tell them about how a financial adviser can help:
Put simply, at Toro Wealth, our goal is to help you live your best life – whatever that might be. We believe that to be able to achieve your lifestyle goals – you need a robust financial plan in place, and the sooner you put that plan into practice, the better. We are here to help you create a plan that is 100% aligned with your life goals.
In practical terms, this means, we can help you:
Identify and achieve your lifestyle goals.
Save and plan for retirement.
Make the most of your superannuation.
Choose tax-effective investments.
Manage your money better.
Reduce your debt.
Advise you on all aspects of your finances.
A financial plan is the first step towards achieving the goals you have for you and your family.
At Toro Wealth, we work with you to understand your situation and needs and offer you
a completely tailor-made financial roadmap that will put you on the path to actually living your ideal life, instead of just dreaming about it.
As your trusted Melbourne financial planning firm, you can rest assured that you will be working with fully qualified, licenced and experienced financial advisers who will always offer you reliable and conflict-free financial advice, personalised for you.
Don't let the financial jargon overwhelm you. Let us show you that taking charge of your money and putting it to work can actually be a stress-free process when you have the right team by your side.
Your financial future starts right here, with Toro Wealth.
Want to learn more about how we can help you? Give us a call on (03) 9113 9321 to schedule a consultation with an expert Melbourne financial adviser.
TORO WEALTH FINANCIAL ADVICE
Financial Advisors, Melbourne
Level 8, 350 Collins Street, Melbourne CBD VIC 3000
Phone:  (03) 9113 9321
Hours:
Sunday Closed
Monday 8:30am – 5pm
Tuesday 8:30am – 5pm
Wednesday 8:30am – 5pm
Thursday 8:30am – 5pm
Friday 8:30am – 5pm
Saturday Closed
Book your obligation free consultation today
Simply leave us a message below and we will be in touch shortly.